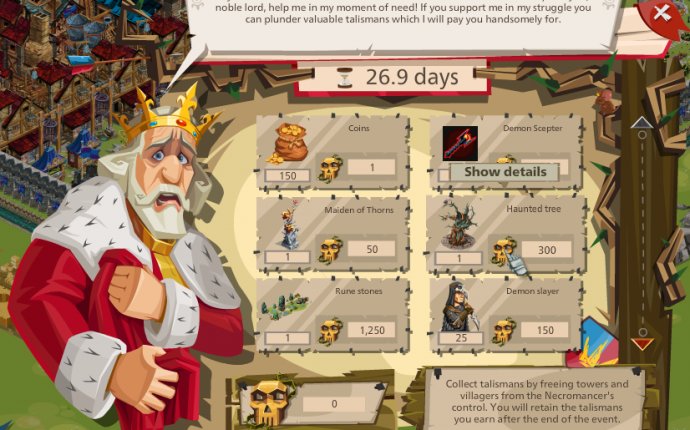 Empire Four Kingdom Battle of Berimond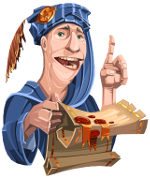 Fighting tooth and claw, the Battle for Berimond has always been a bloody affair. Leopold III and Grimbert are forever reluctant to call a permanent end to their war, standing by their views that they are the rightful heir to the Berimond throne.
The Emperor called for a grand ball to take place, within our Great Empire. Upon encountering each other, Grimbert and Leopold refused to let their tensions go for the evening, and now the fight for Berimond is right outside our doors! They've set up their camps, and the emperor needs you to send them back where they came from! Perhaps you could even earn one of the king's favor in the meantime….
The Berimond Invasion
Lion and Bear camps have been constructed all across the Great Empire as Leopold III and Grimbert continue to squabble. The Emperor would surely shine his favour upon those that help to drive them back, so arm yourselves and help send their conflict back to Berimond!
There will be both an alliance and single player section of the event, running at the same time.
Single Player
Lion and Bear camps will spawn across the Great Empire
In the single player event, attacking a specific faction's camp will earn you reputation with the opposing faction
Adversely, you will lose reputation with the attacked faction
You will also gain gallantry points, not glory, from attacking the camps
As you earn reputation points, you'll also earn rewards
You can earn rewards for both factions, but in order to reach the 'Top X' positions, you'll have to earn a lot of reputation for one faction
Alliance
The alliance version will focus instead on earning gallantry for the alliance, granting rewards when a certain amount of gallantry is earned
There will also be 'Top X' positions for this part of the event, based on the overall gallantry earned.
The actual Berimond kingdom event will still be running, so don't worry, this doesn't take its place.
Other Changes
Samurai and nomad camps will drop less coins when attacked
New tools that can be constructed for wood (nomads) or stone (samurai) allow you to loot more coins
Players level 70 and above will now be able to loot Iron from these camps
Berimond gallantry will now decrease on a daily basis, after earning 5000 points
Battle reports have received a neat little makeover, stating how grand the victory or defeat was
You can discuss the upcoming changes HERE.
NOTE: This has not taken any focus away from the ongoing Nomad issues of last week. We are still working hard to get things sorted for you guys, and separate game teams work on different content.
Source: community.goodgamestudios.com